Reporting Relationships

Position Reports to: Production Supervisor

Supervisory Responsibilities:   N/A


Basic Function/Summary

Produces flexographic printing plates as specified for orders and to fulfill requirements of production.


Essential Functions include the following: Other duties may be assigned.


Interprets and evaluates individual customer orders for instructions.
Inspects electronic files for correct color separation and content integrity based on approved customer proof.
Operates all platemaking equipment and prepares printing plates in accordance with Quality Assurance and safety procedures.
Reports incorrect order information and/or related equipment problems to the Lead or Supervisor.
Follows Standard Operating Procedures for correct work procedures, which includes documenting any necessary information pertinent to the repeatability of the job as well as signature/date for accountability.
Works in a neat and orderly fashion; maintains cleanliness of work area.
Inspects plates before releasing them to Production Planning/Press.
Maintains Plate Log, written and/or electronic.
Maintains plate material inventories.
Performs regular and preventive maintenance of all platemaking equipment.
Qualifications

Education and/or Experience:

High School diploma.


Skills/Aptitudes:

Ability to read and interpret documents such as safety rules, operating instructions, procedure manuals, and customer work orders.
Ability to operate plate exposure units, and washout units.
Ability to lift 40 lbs.
Knowledge of computer basics; Ability to operate machine controls, separation layouts, and the queuing of the digital FAST system.

Working Conditions/Environment:
The work environment characteristics described here are representative of those an employee encounters while performing the essential functions of this job.  Reasonable accommodations may be made to enable individuals with disabilities to perform the essential functions.

While performing the duties of this job, the employee encounters daily exposure to film and platemaking chemicals.

The noise level in the work environment is usually moderate.

Physical Demands:
The physical demands described here are representative of those that must be met by an employee to successfully perform the essential functions of this job.  Reasonable accommodations, may be made to enable individuals with disabilities to perform the essential functions.

While performing the duties of this job, the employee is required to stand, walk, sit; use fingers and hands to handle and operate graphic arts tools and equipment controls, reach with hands and arms, climb, stoop, kneel, crouch, crawl, speak and hear.

Specific vision abilities required by this job include close vision, distance vision, color vision, peripheral vision, depth perception, and the ability to adjust focus.

Certificates, Licenses, Registrations:                    N/A


Immediate Career Opportunities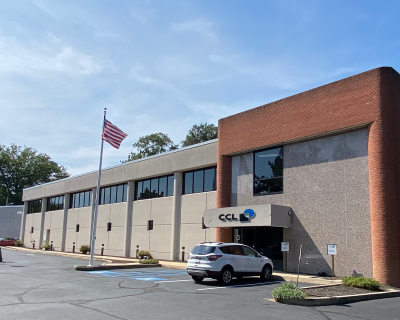 CCL Label
120 Stockton Street
Hightstown, NJ 08520