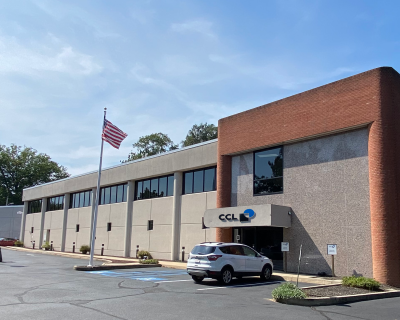 Website CCL Healthcare, Div. of CCL Label
CCL Healthcare a Division of CCL Label is focused on manufacturing printed packaging for the healthcare industry including labels, patient literature, and folding cartons
CCL Label, Hightstown, New Jersey
Technical Service Representative
Reporting Relationships

Position Reports to: General Manager

Supervisory Responsibilities: None

Basic Function/Summary

Provide the Manufacturing/Sales team with technical advice and support.
Essential Functions include the following: Other duties may be assigned.

Reviews customer specifications and provides feedback to Sales/Customer Service.
Research and introduce new technologies for all employees and management.
Participates in the selection and evaluation of materials.
Evaluate existing manufacturing processes and workflows to identify areas that could benefit from changes and improvements.
Provides assistance to Quality dept. in investigating major quality issues.
Assists Estimator in analyzing customer requirements for bids.
Collaborate with Marketing and Sales to create accurate and detailed mock ups for customer approval.
Work with field personnel to handle project issues as they arise.
Participate in brainstorming sessions and cross-departmental meetings to ensure collaboration and cohesion.
Qualifications

Education and/or Experience:

Degree in Packaging Science or related field
3-5 years' experience in consumer products packaging or printing.
Skills/Aptitudes:
Excellent organizational and interpersonal skills. Exceptional technology systems skills. Ability to plan, schedule, coordinate and problem solve effectively.

Working Conditions/Environment:
The work environment characteristics described here are representative of those an employee encounters while performing the essential functions of this job. Reasonable accommodations may be made to enable individuals with disabilities to perform the essential functions.
Virtual employee with minimal travel required. Possible exposure to manufacturing environment.

Physical Demands: N/A