Fullbody Sleeve with matt varnish & silver gloss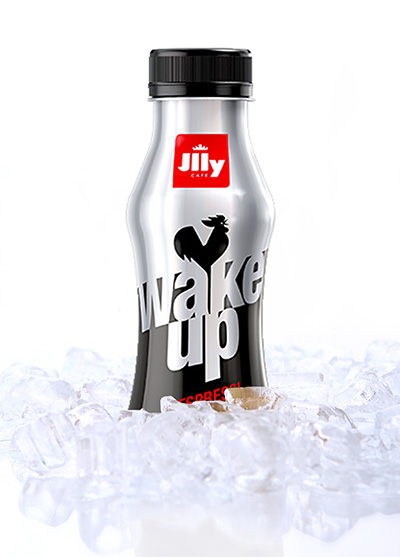 Swiss Coffee Roaster Illycafé AG introduces its Ready-To-Drink Cold Brew Coffee: For Coffee Lovers Ready to Discover The Ultimate in Cold Brew Quality and Pleasure.
Swiss Illycaffé, a leading Swiss company in sustainable high-quality coffee, introduced illy Cold Brew Coffee "Wake up" . Just in time for the beginning of summer, the historic and traditional coffee blend can be enjoyed in a chilled form at the traditional Swiss roaster Illycafé AG. The Illy Cold Brew Coffee "Wake up" is prepared in Switzerland in cooperation with the company Bischofszell Nahrungsmittel AG. The exquisite taste of the coffee is retained thanks to a special cold extraction. The new Illy Cold Brew Coffee "Wake up" impresses with its technically perfect cold extraction and its sophisticated recipe. Only two ingredients are needed to make it: pure coffee and a small amount of sugar.
Illycaffé launched this brand new product and used CCL Label Hohenems as a well-known partner to produce a new product decoration. A full-body Shrink Sleeve with the perfect match of matt varnish combined with a glossy silver effect to express the natural high-class coffee taste.
21st August 2020