These Labels & Sleeves Support PET Recycling
Floatable Solutions
When it comes to boosting PET recycling, labels and sleeves play a vital role. Welcome to our guide to the most sustainable product decoration solutions that take the "Design for recycling" guidelines issued by RecyClass into account.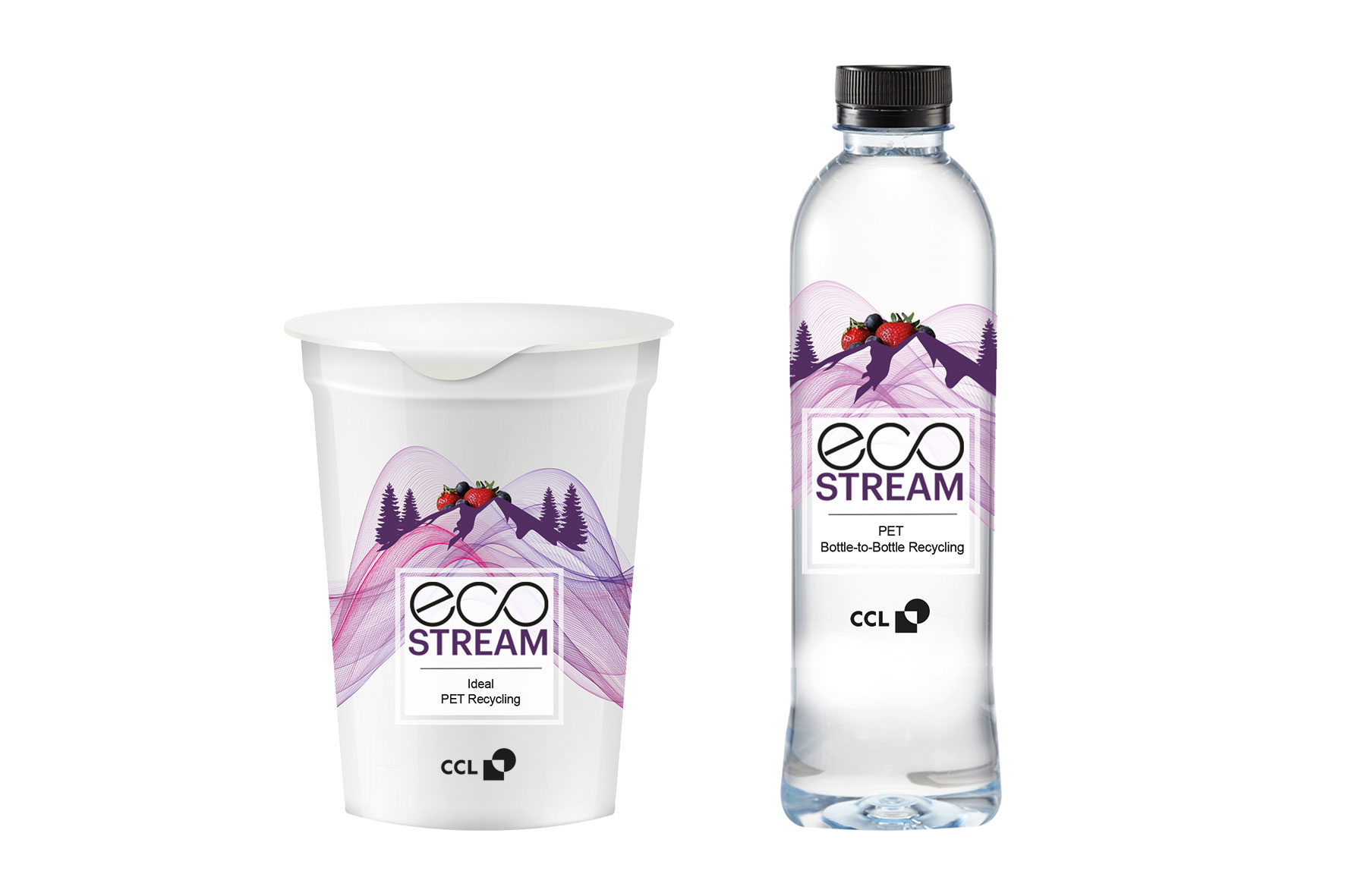 The Pressure-Sensitive Label: EcoStream ideal for one-way PET
The quality of the recycled PET flakes is crucial for their reuse. To avoid contamination of the flakes, CCL's EcoStream labels are engineered to easily detach during the recycling process, without inks or adhesive dissolving. The labels detach and float to the top of the washing basin in the sink/float process while the heavier PET flakes sink to the bottom. This ideal separation enhances the quality of the PET yield and bottle-to-bottle recycling closing the loop!
Clean separation enables 100% recycled food-safe quality PET flakes
EcoStream labels can be removed in conventional industrial recycling units
The Shrink Sleeve: EcoFloat boosts recycling rates
Many brandsuse sleeve decoration to enhance the look of their brand and deliver important nutritional and recycling information. CCL has developed a new technological breakthrough of a premium shrink sleeve with a lower density than PET to support the recycling stream. Being lighter the sleeve will float to the top of the water basin for easy separation during the grinding and washing process.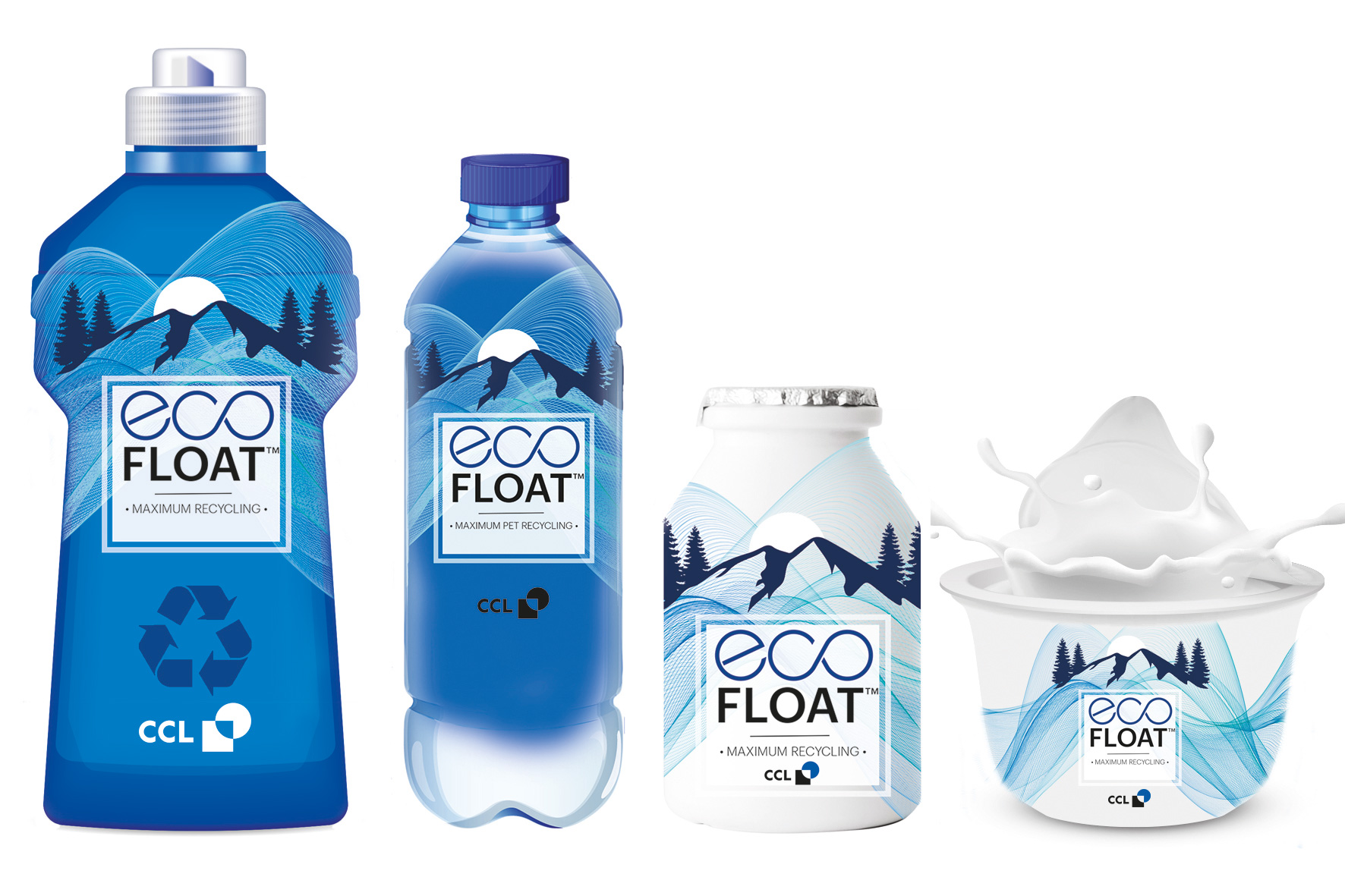 Clear polyolefin material specifically developed for PET bottle-to-bottle recycling
TD shrink >70%; Thickness: 50μ
Same process conditions as other TD shrink films
Specific Gravity: <0.93 g/cm3
Material floats, inks stay enclosed
Consistent application and shrink results; in most cases considered a drop-in solution
The Stretch Sleeve: Very Thin Sleeve Solutions That Float
TripleS is an extremely low density sleeve that enables seamless recycling and maximum cost-efficiency, making it an exceptional sustainable solution for your containers.
With EcoStretch, you can take sustainability to the next level by recycling your printed sleeves into completely new ones and keeping your products and materials in use promoting a circular economy.
Bio-PE is the very first 100% bio-based Stretch Sleeve. The raw material polyethylene used for this solution is made from bioethanol from sugar cane. The Sleeves are fully recyclable within the conventional PE recycling stream.