EcoSlim Expanded Content Label
EcoSlim from CCL Label is an extra thin, resealable booklet label, or expanded content label (ECL), designed specifically with high page count booklets in mind. As regulation requirements, graphics, multilingual, and promotional demands continue to expand, so does your demand for label space.
A traditional ECL can provide you needed space, but its bulkier construction can cause issues with packing, shipping, weight, etc. The thinner and lighter EcoSlim ECL eliminates these issues and could also provide you some valuable savings.
Utilizing an ultra thin paper material, CCL's EcoSlim can reduce the overall thickness and weight of your booklet without sacrificing page count. EcoSlim provides you with a suitable booklet solution while limiting the increases in weight, storage space, waste, and line down time.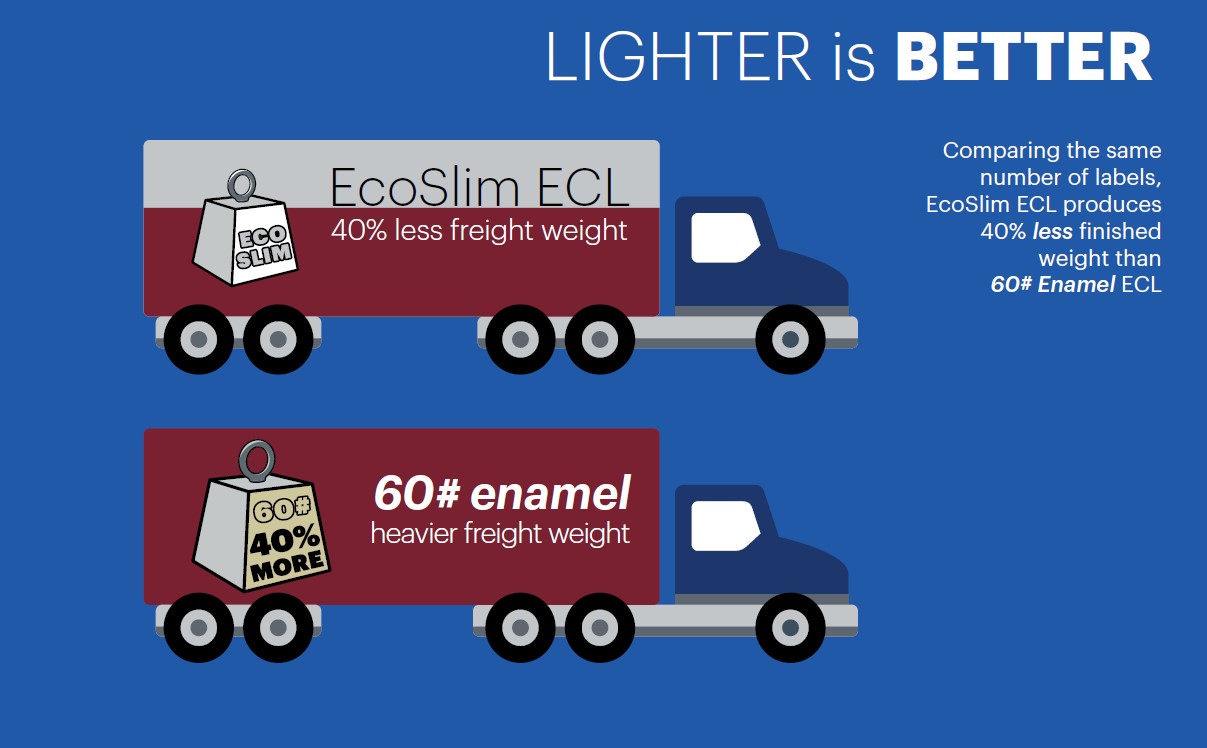 Reduced overall thickness
Freight savings: reduced overall weight
More labels per roll = fewer rolls = fewer pallets
Less line down time on roll changes
Less warehouse space required for storage
Eco-friendly: less paper, less disposal
Matte, uncoated on both sides
EcoSlim Booklet Label Gallery
Visit our interactive locations map to find any CCL location in the world.
Filter locations by market or region, or do a radius search from a specific zip code.