Freedom & Hope – as a poetic response to this pandemic
Butterfly Acrobat was awarded in the category packaging design by "Chile Diseño" – the Guild Association of Design Companies of Chile, a non-state, non-profit entity that oversees the development of the design discipline in Chile.
The design illustrates freedom and hope, as a poetic response to this pandemic – and is a tribute to the artists of the circus: jugglers, magicians, fire eaters, contortionists, acrobats, trapeze gymnasts, tightrope walkers, trapolinists, trainers, clowns, comedians and musicians who have dedicated their lives to the arts of entertainment.
The Story Behind the Label
Mara the mysterious butterfly acrobat is a woman who's dream to fly becomes reality during a circus act. Thousands of butterflies fill the air under the stage lights, their flower-shaped wings opening and closing to the sound of the music. With their delicate wings, they lift her up to float above the audience.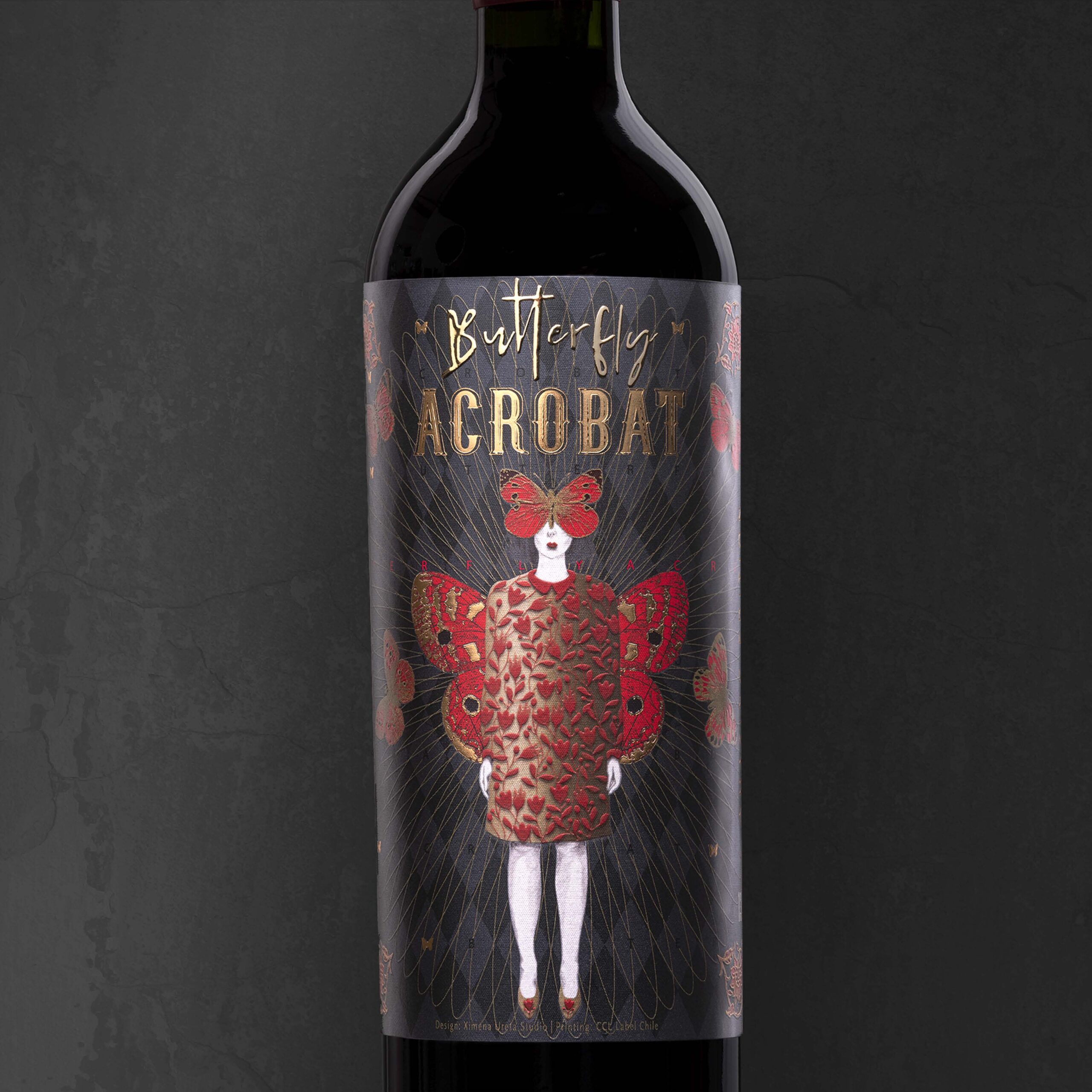 Ximena Ureta Design Studio and CCL Chile have joined forces to bring this idea to live. CCL Chile produced the highly embellished self-adhesive paper labels using digital printing technology combined with outstanding finishes.
Relief and doming gold effects give a beautiful contrast to the semi-gloss varnish.
The paper selected lends the labels an additional pearly silver textured look while being resistant to aging and ultraviolet light.
It is the first packaging of a trilogy of three circus acts, which will be developed under the same production line.
For further information please contact [email protected]