New Limited Edition: Rotari Magnum Spumante & Edvard Munch
Mezzacorona has unveiled a limited edition Shrink Sleeve for its Rotari Magnum Spumante bottle with a famous design by Munch.
By Munch was created by the second cousins Erle and Helen Munch-Ellingsen with the purpose of displaying Edvard Munch's art on quality products. Erle and Helen are relatives of Edvard Munch, they grew up with his art and anecdotes and they are proud of having such an amazing artist in their family.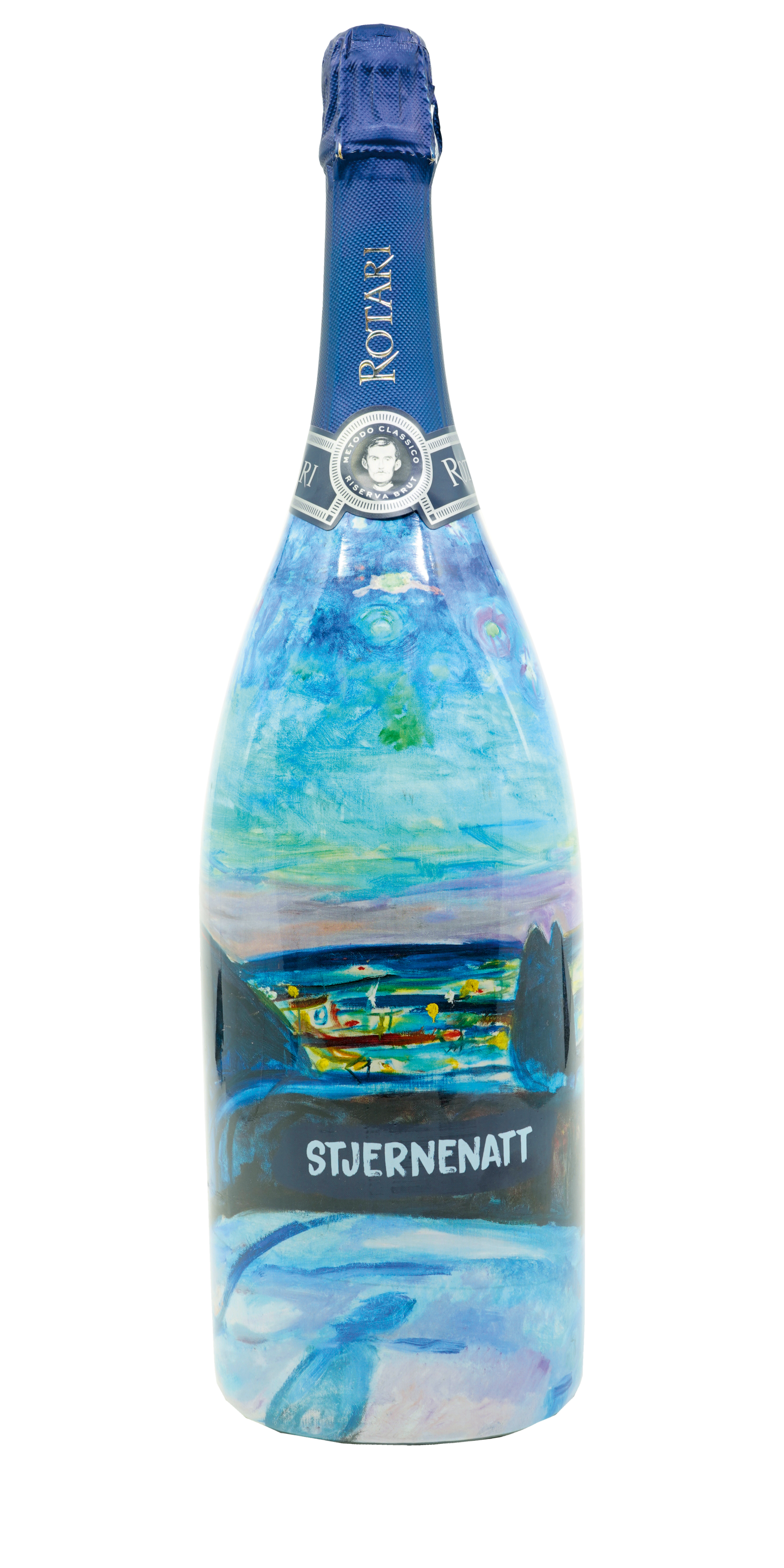 Mezzacorona relied on CCL Label to create a stunning 360° decoration solution for their magnum bottle. Digitally printed Shrink Sleeves (from CCL Label in Hohenems/Austria) in high-quality reflecting the beautiful painting.
"Working with Rotari has been such a rewarding experience; having the opportunity to display Edvard Munch's "Starry Night" on a magnum bottle that not only looks great but also tastes amazing." Starry Night (Norwegian: Stjernenatt) is an oil-on-canvas painting created by the Expressionist artist Edvard Munch in 1893. This night landscape represents the coastline at Åsgårdstrand, a small beach resort south of Oslo in Norway, where Edvard Munch had spent his summers since the late 1880s. In this painting Munch shows the view from the hotel window, where he fell in love for the first time.
Rotari Riserva Trentodoc is produced only with the finest Chardonnay grapes that are harvested by hand and grown in the sunny hills around Trento. It is produced according to the Metodo Classico tradition with respect to the strict quality standards of the Trento DOC discipline.
For further information please contact [email protected]
25th March 2022