CCL introduces certified EcoFloat polyolefin sleeves for PP dairy cups to boost recycling rates
PP cups are mostly the packaging of choice when it comes to dairy packaging. CCL has launched the perfect product decoration match – a low density polyolefin sleeve that has an ideal performance when it comes to recycling.
"Using a Shrink Sleeve Label that is made from the same plastic family as the cup, increases the recycling rate and optimizes the process. There is no disadvantage by not removed decorations. PP cup and EcoFloat can be recycled efficiently in the PP recycling stream." says Norbert Fenkart, Head of Development at CCL Label's Dairy Packaging Hub in Hohenems, Austria.


Efficient Recycling in the PP Recycling Stream: Certified by cyclos-HTP
The renownedcyclos-HTP institute conducted a test that showed that 92 – 100% of the sleeve could efficiently be recycled with the PP cup, depending on other factors like ink coverage. This earns the EcoFloat polyolefin material the classification "highly to fully recyclable" according to the cyclos-HTP rating.
Also the sleeve material is very thin with a density <1 which means that it is very resource efficient and creates less CO2 emissions during transport.
Use sleeves from the same plastic family to avoid composite materials that can hardly be recycled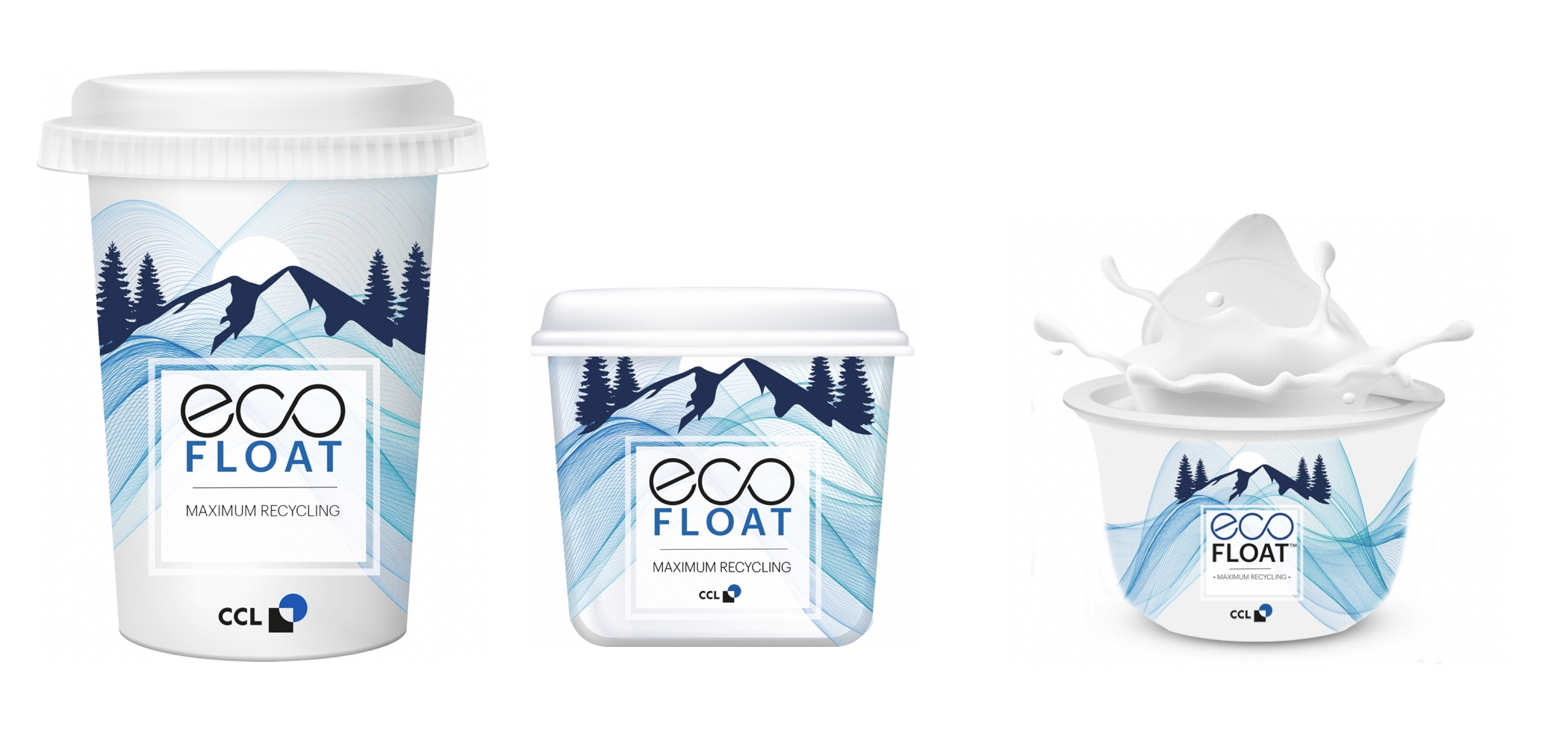 Paper banderoles have become increasingly popular in the last years because paper seems a natural sustainable choice to the customers. But this creates the 3K cup, a packaging made up of three different materials that are very hard to recycle: paper, plastic and the aluminum lid. It is up to the consumer to separate those materials which is hardly ever done.
"All the components of the so-called 3K cup are theoretically usable. In most cases, however, the cup is not dismantled into its individual parts. In the sorting system it is therefore recognized as paper – although the plastic cup is still under the paper. In the paper mill there is no use for it, so the cup ends up in the waste incinerator and is lost for recycling."
Zentrale Stelle Verpackungsregister (ZSVR)
Polyolefin Sleeves are a great cup decoration
First of allit shows great shrinkage which means that all cup shapes can be covered. It is suitable for high-quality printing and offers great possibilities for 360 degree graphics to make the product stand out in the sales shelves.
If you are interested in more information, please contact [email protected] or watch our EcoFloat Video