PepsiCo Launches New Multipacks That Save 86% Material
The multinational food, snack and beverage producer PepsiCo is trialing a new kind of innovative multipack for Snack A Jacks in the UK.
Usually, the five portion packs are sold inside a larger bag. By applying a specially designed multipack label around the packets, 86% less material is used compared to the previous multipack solution!
Besides the reduced amount of material, the taped packets come with additional space for brand messaging and promotions as well as more convenience for consumers and retailers: Thanks to the innovative label solution the rice cakes can be separated pack by pack, plus the firm structure of the taped multipacks allows more efficient stacking on the shelves.
Primary & Secondary Packaging Are A Recycling Dream Team
The multipack label as well as the individual packets are made from the same material and therefore can go in the same recycling stream. This qualifies the new multipack solution as officially recyclable under the UK On-Pack Recycling Label Scheme (OPRL). The packaging can be recycled at flexible packaging collection points in supermarkets across the UK.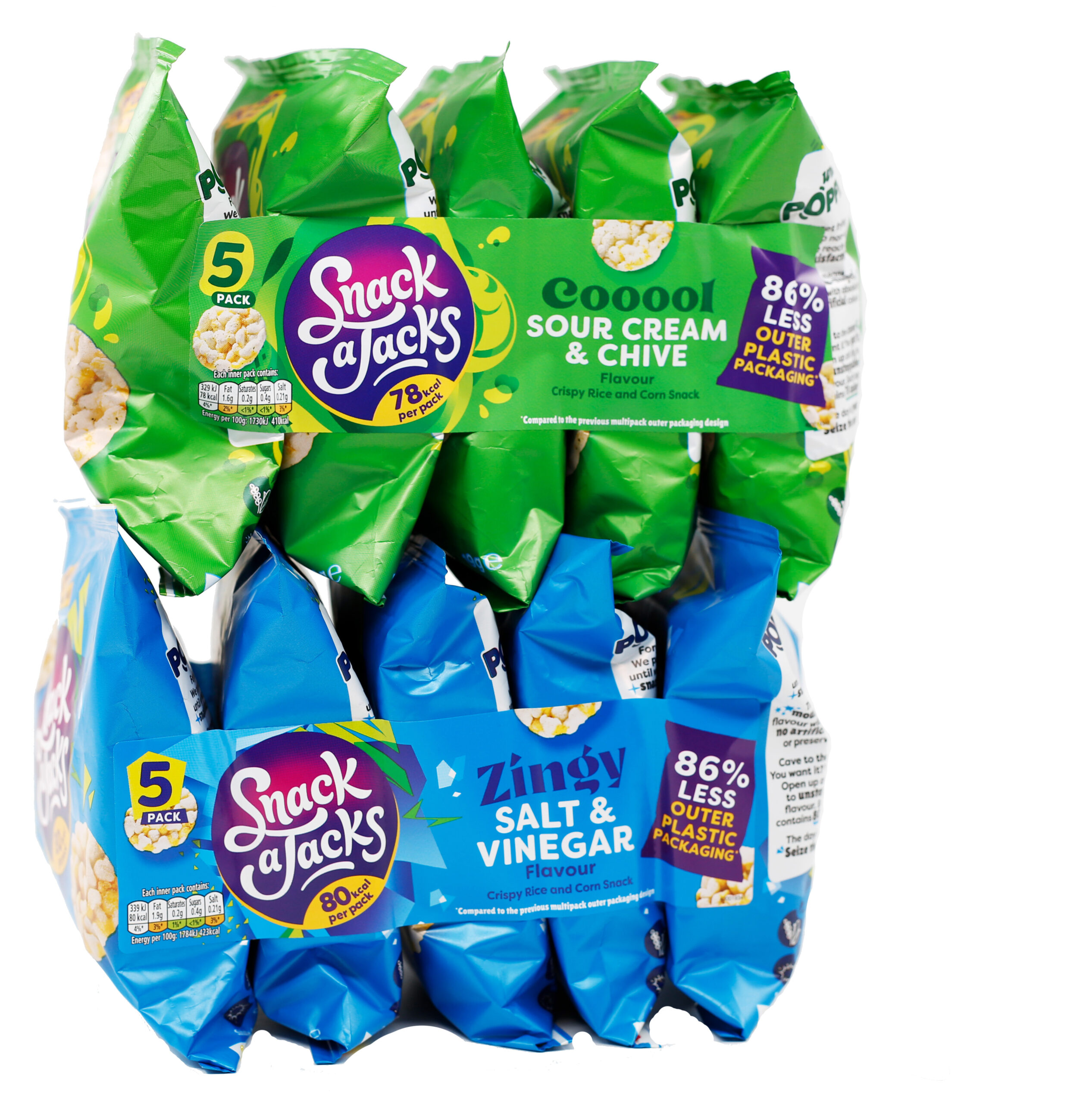 The launch of the new multipacks is part of PepsiCo Positive – PepsiCo's health and sustainability transformation plan, which includes the ambition of reaching net zero emissions by 2040.
"Our new bagless multipack design is an innovative example of the solutions we're exploring to reduce virgin fossil plastic use across our portfolio. We're looking forward to assessing this new format as part of our commitment to creating a world where packaging never becomes waste", states Gareth Callan, Packaging Sustainability Lead, PepsiCo UK & Ireland.
PepsiCo Europe is planning to eliminate virgin fossil-based plastic in crisp and snack bags by 2030. This ambition will apply to UK brands including Snack A Jacks, Walkers, Doritos, Quavers, Wotsits, and Pipers, and will be delivered by using 100% recycled or renewable content.
July 18th 2023