They say don't judge a book by its cover. But do you judge a beer by its label? No matter how big your love for craft beer is – confronted with the overwhelming amounts of different brands eventually decisions need to be made. Studies have found that packaging and label play a "very" to "extremely" important role for 60% of consumers to actually buy the beer they are looking at.
Think of all the work and passion that flows into the creation of a new brew. How can it be preserved and made visible for all the world to see and feel?
A label bears the great responsibility to attract attention, transport your message, underline the brew's character and last but not least – convince those that set eye on it to go ahead and taste it!
CCL Label is just as passionate about labels as you are about beer. And in fact, producing the right label for a product is almost like brewing a good beer – it's all about the choice of ingredients, dedication, handling, experience and a spark of creativity.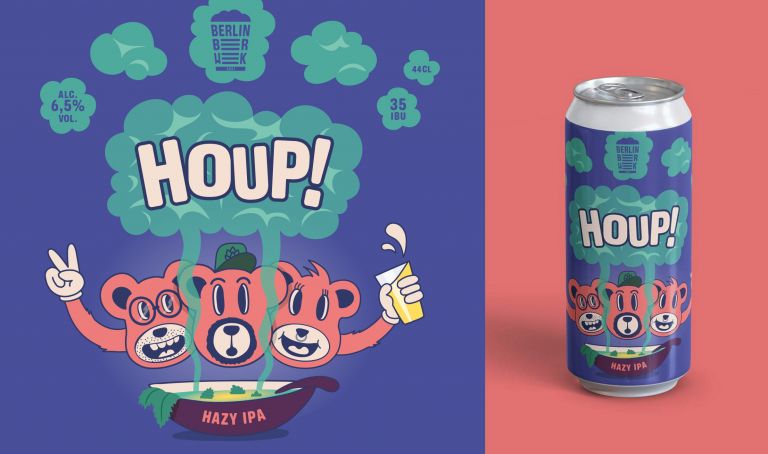 Behind the Houp
After a first successful cooperation in 2020 for the Humpty Dumpty this year's Collab Brew Houp will once again be outfitted by CCL Label.
For maximum flexibility the Collab Brews are filled in generic cans decorated with digitally printed labels – the ideal combination for promotional beers. Why?
While digital printing offers maximum flexibility for brewers and designers it also helps keep costs under control. There is no better way to print labels faster, with less waste and less cost for tooling and origination. Both large and small runs can be printed cost effectively and timely to the highest quality standards, thanks to the variety of modern production technologies available.
The self-adhesive labels produced at CCL's facility in Trittenheim are optimised for usage on cans to withstand the humidity on the containers' surface during labelling process. This guarantees for a trouble-free application and secure label performance without bubbles or wrinkles.
Thanks to a densely woven production network CCL Label is able to offer local production and on-site support to all customers. Being an established specialty packaging pioneer CCL has an unmatched range of substrates, printing technologies and embellishments available.